Deliberate Christian 4th Anniversary

Deliberate Christian 4th Anniversary
April 17 @ 9:00 pm

-

April 23 @ 9:00 pm

WAT

Free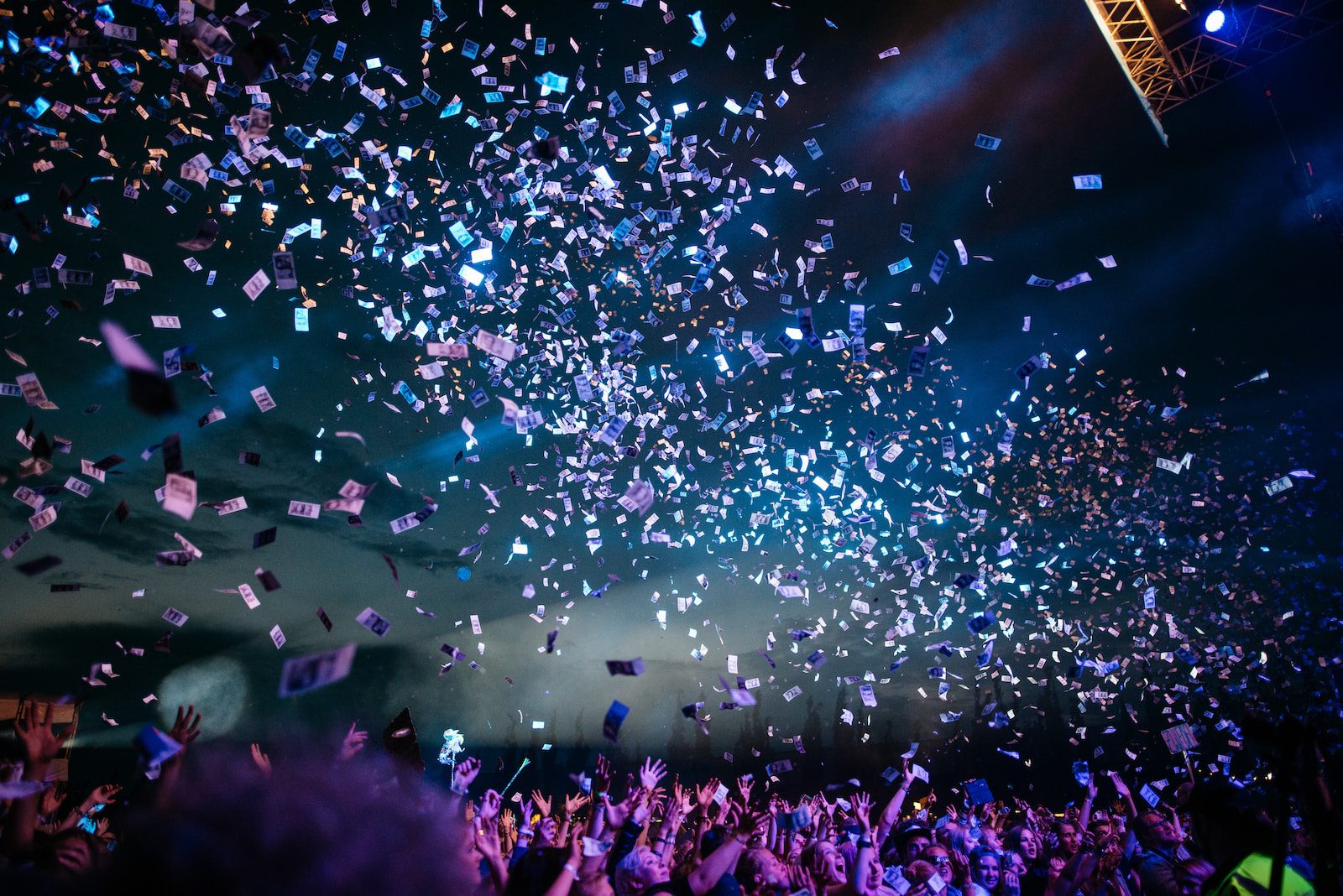 Where did the time go? Hurray! Deliberate Christian Life is turning 4!
Thank you Jesus. How did we get here if not by your enabling grace?
God has truly been good to us and we would love you to celebrate with us as we take stock of his faithfulness in the past 4 years and step into the newness that the 4th year of our existence is ushering us into. Ours is a love story with unending pages of beauty. Daily God has wrapped us in his mercy and given us possessions too great for our mortal strength to handle. In Him, by Him and with Him have we come this far, and we are excited for what He promises for the 4th year of a community of sons and daughters that are being transformed to Christ-likeness daily.
The  Deliberate Christian 4th-anniversary celebration is a bumper package. We would be celebrating on the 17th. 19th, 21st and 23rd of April. The theme for the anniversary is THAT I MAY KNOW HIM.  Please see the anniversary itinerary below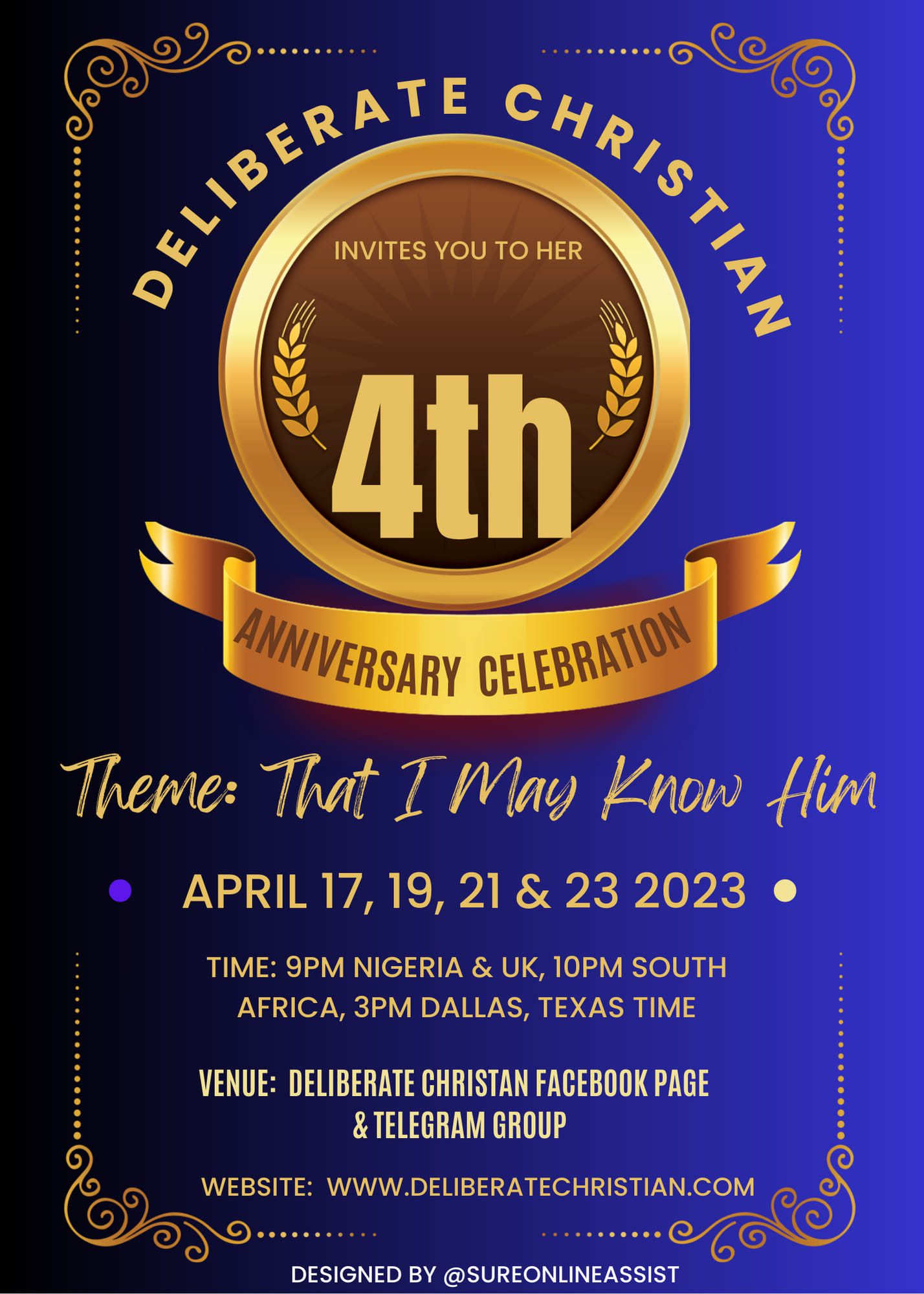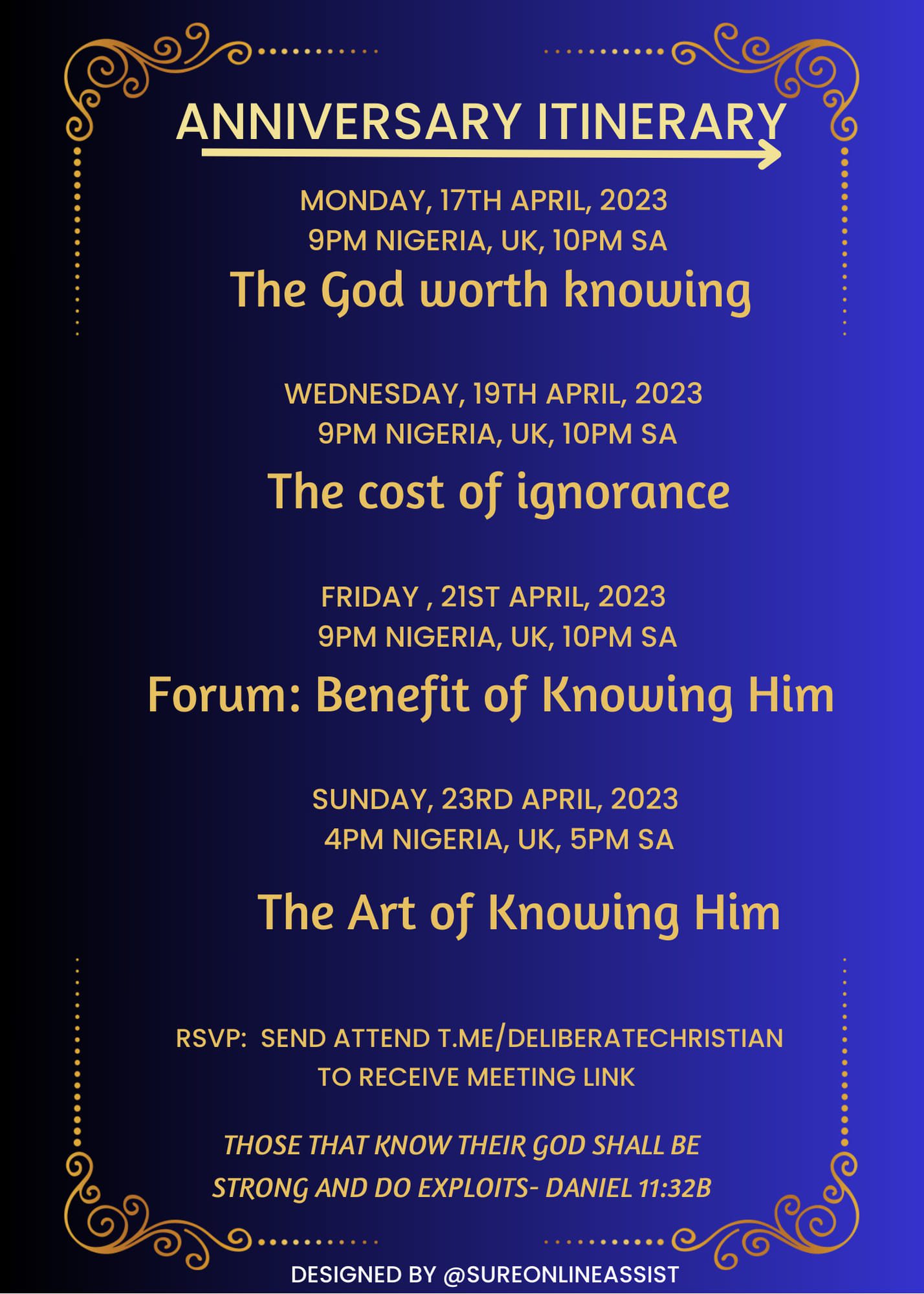 There will be a KNOW JESUS session for Deliberate Kids on Saturday the 22nd of April at 10AM. To attend please register below
If you have not met Jesus, come, let's introduce Him to you. If you have met Him, there's much more to know about Him.
Those that know their God shall be strong and do exploits!