February 2023 Deliberate Christian Hangout

February 2023 Deliberate Christian Hangout
February 10 @ 9:00 pm

-

10:00 pm

WAT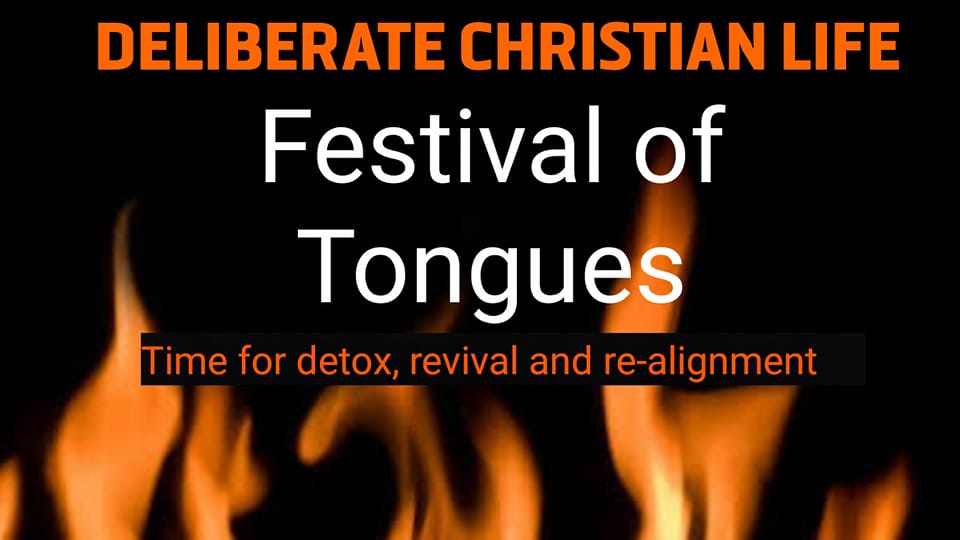 The disciples had been with Jesus for 3 years till his crucifixion, death and resurrection, but they were not fully equipped to launch out to become ambassadors for Jesus because they had not received the Holyspirit – the Spirit of Truth, the teacher and comforter. After his resurrection, Jesus instructed them to  wait in Jerusalem till they received the Holyspirit
As present-day ambassadors of Christ, we need the Holyspirit to be all that God has purposed and promised us. we should not allow the limitations of worldliness to rob us of our heritage.
2 until the day he was taken up to heaven, after giving instructions through the Holy Spirit to the apostles he had chosen. 3 After his suffering, he presented himself to them and gave many convincing proofs that he was alive. He appeared to them over a period of forty days and spoke about the kingdom of God. 4 On one occasion, while he was eating with them, he gave them this command: 

"Do not leave Jerusalem, but wait for the gift my Father promised, which you have heard me speak about.

 5 For John baptized with[a] water, but in a few days you will be baptized with[b] the Holy Spirit."  – Acts of Apostles 1:2-5
Every Christian needs frequent Selah moments where we re-examine our walk to see if we are still on track, to re-fill our lamps, change our wicks and clean our glass casing for better visibility.
Join us this Friday at the
Deliberate Christian Prayer Chain
for a time of detox, revival and re-alignment as we re-connect with God at the Festival of Tongues. If you feel disconnected, weary, distracted or downright spiritually low, be at the Festival of Tongues this Friday at 9pm Nigeria time and 10Pm South Africa time.
Let's fire up our spiritual altars and be re-awakened and strengthened for the journey of faith. Be at the Festival of Tongues