10 prayer points for your land or country.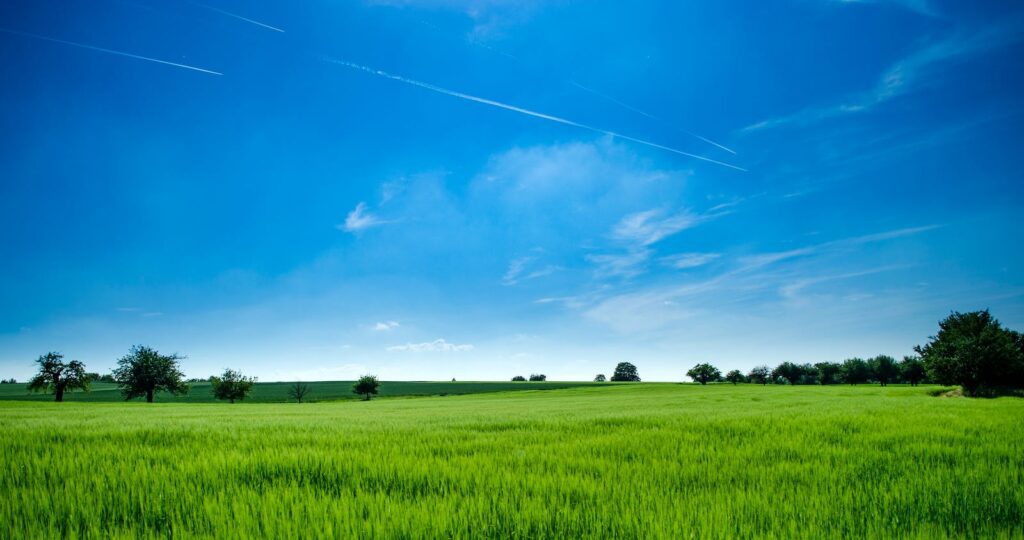 In these last days, there are more self-consumed Christians than there are kingdom-minded Christians. Many Christians only pray for themselves and their immediate families, forgetting that their welfare is affected by happenings in their communities, nations, the organisation they work for, activities of their business partners, decisions made by their bosses and landlords, collective agreements of industries, policies made by the government and lots more.
While we are not of the world, a Deliberate Christian must be spiritually conscious that we still reside in the world. God expects us to deploy the dominion mandate he has given us over all nooks and crannies of the earth. When we say "thy kingdom come, thy will be done on earth as it is in heaven" while reciting the Lord's prayer, we are indirectly saying Lord, make us vessels to propagate your kingdom on earth.
A self-consumed Christian is like the rich fool in Luke who was only concerned about himself and his wealth. There is a godly purpose for our existence and for all that God blesses us with.
Today, we would be praying for our land. Our land refers to our place of habitation or where we dwell. We are fed, clothed, housed and supported in so many ways by the proceeds of land. As we pray, the Lord will bless our land for our sustenance in Jesus name.
Thank the Lord because the earth and its fullness are his.
Thank him for the land he has assigned to you and assigned you to. God never makes mistakes. Wherever you are now is portion of the earth he owns.
Thank him that you are still being fed from the land. Thank him that there no natural disasters and deadly pestilence
Oh Lord of our salvation forgive the sin of my country and restore our land. (Then if my people who are called by my name will humble themselves and pray and seek my face and turn from their wicked ways, I will hear from heaven and will forgive their sins and restore their land (2 Chronicles 7:14 NLT)
What sorrow for the land ruled by a child, the land whose leaders feast in the morning. Happy is the land whose king is a noble leader and whose leaders feast at the proper time to gain strength for their work, not to get drunk.(Ecclesiastes 10:16‭-‬17 ) Lord have mercy on our land. Deliver us from the sorrow caused by childish leaders who feast when they ought to work.
We cleanse our land from all forms of defilement and desecration. We sanctify all 4 corners of our land with the blood of Jesus and speak better things over it in Jesus name(Leveticus 18:25). It is a land flowing with milk and honey, it is green. It is safe, secure and progressive in Jesus name
Oh Lord, Fill our land with your fear, truth and righteousness in Jesus name.
Lord release your blessings on our land, restore its lost fortunes and cause our land to yield bountiful harvest.
Lord rid our land of wild animals and keep our enemies out. We declare the peace of God over our land and its borders. We will not dwell in fear and hopelessness in Jesus name.(Leveticus 26:6)
Oh Lord let your glory rest upon our land. Let my glory find expression in this land. I will not labour in vain in this land. I will be a witness to the good times of this land. My children will be blessed in this land in Jesus name
Thank the Lord for answered prayers.
Deliberate Christian offers courses that strengthen your Christian walk. Enrol for the Practical Ways of Overcoming Quiet Time Challenges Course or the HELP Your Kids to Love Devotion course. They are bible-based, interactive and relatable.
Make a commitment to the Lord with the following declaration. I ….(insert your name)…declare by the help of the Lord that I shall serve the purpose of God in righteousness in this land in all that I think, say and do. I will not be an agent of its defilement and desecration in Jesus name.
Please share these prayers with as many Christian friends and family members and make it a habit to always pray for your land. Also drop a comment if you are blessed by the prayers.
To support our efforts at propagating the gospel and raising more Deliberate Christians, please consider making a donation of any amount