Prayer: Oh Lord Lift me up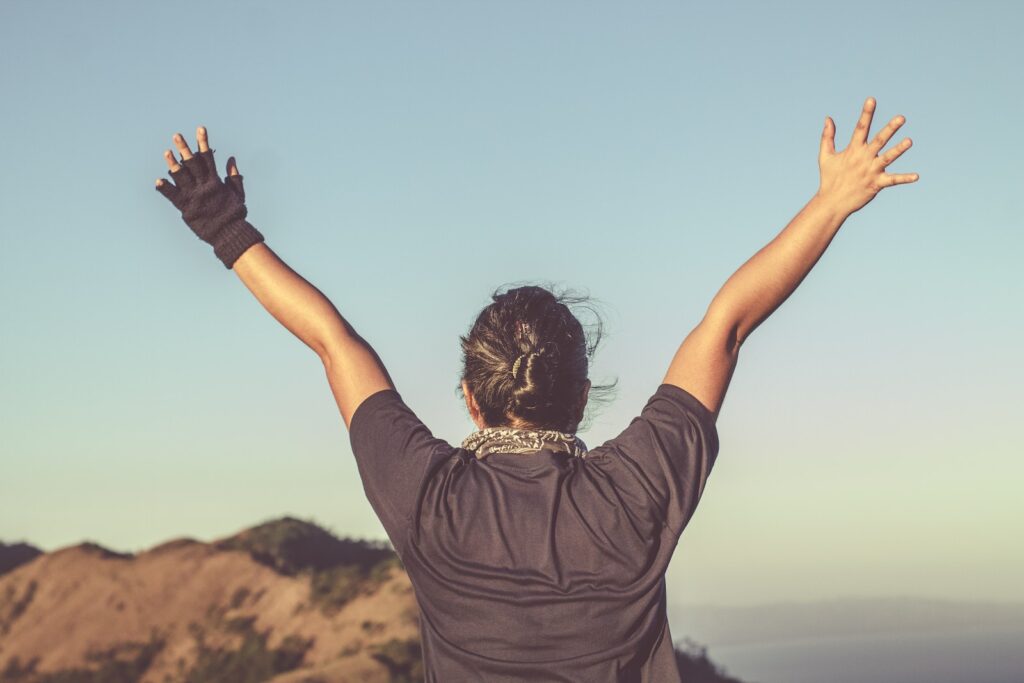 Praying for God to lift us up is a way for believers to express their dependence on Him, seek His guidance, experience His power, and align themselves with His plans and purposes.
Christians pray for God to lift them up for several reasons:
We acknowledge that we cannot overcome challenges or achieve success in our own strength. Praying for God to lift us up is an act of humility and surrender. It acknowledges that we need God's help and are willing to submit to His will and plans for our lives. As Christians, we understand that God has a purpose and plan for our lives. By praying for God to lift us up, we seek His guidance and direction, trusting that He will lead us on the right path.
Overcoming Obstacles: Life is filled with challenges, trials, and obstacles that can weigh us down. Christians pray for God's intervention and empowerment to overcome these obstacles and rise above them.
Spiritual Growth: Prayer is an essential part of the Christian's spiritual journey. By praying for God to lift you up, you seek spiritual growth and transformation. You desire to be conformed to the image of Christ and to experience His presence and power in our lives.
Encountering God's Power: Christians believe in the supernatural power of God. By praying for God to lift you up, you position yourself to experience His miraculous intervention, divine favor, and breakthroughs in various areas of your life.
Finding Strength and Renewal: Believers face weariness, discouragement, and moments of weakness. Praying for God to lift you up allows you to find strength, renewal, and restoration in His presence.
Experiencing God's Love and Care: Christians understand that God loves them and cares for their well-being. Praying for God to lift them up is an expression of their desire to experience His love, care, and provision in their lives.
Fulfilling God's Purpose: Christians seek to live a purposeful life that brings glory to God. By praying for God to lift them up, they align themselves with His purposes and ask for His empowerment to fulfill the plans He has for them.
Growing in Faith: Praying for God to lift them up is an opportunity for Christians to exercise and grow in their faith. It deepens their relationship with God and strengthens their trust in His ability to lift them up and bring about positive change in their lives.
Feed your spirit man with bible -based faith boosting and encouraging posts in our blog
Please note that all that is in God are for his children only. If you have not given your life to Christ, now is a good time to become a part of the family.
Say this prayer to become a member of God's family
Lord Jesus I acknowledge my sinful life and your death on the cross for my sins. I believe you died and rose again. Be my Lord and saviour. Teach me your your ways and help me to please you in all things in Jesus name.
The next step after giving your life to Christ is to be shown around your new family and learn about the family culture. The Deliberate Christian Prayer Chain is a community of Christians who are dedicated to spiritual growth. We would love to teach you and hold your hand on your growth journey. Join the Deliberate Christian prayer Chain
Here are ten prayer points you can use to ask God to lift you up:
Thank you, Lord for your faithfulness over my life from the time I was formed in my mother's womb to date Lamentations 3:23
Thank you Jesus for not allowing the challenges of life to drown me –Isaiah 43:2
Lord, I confess any sins or errors in my past or present that may be holding me back. Lift me up from the bondage of guilt and shame, and cleanse me with Your blood in Jesus name – 1John 1:9
Lord Jesus, by Your divine intervention, lift me up from the challenges and obstacles that are weighing me down.
Oh God my father, I surrender my burdens and anxieties to You. Relieve me of the heavy load that is weighing me down, and replace it with Your lifting, peace and joy in Jesus name 1Peter5:7
Almighty God, I ask for Your guidance and direction in every aspect of my life. Lift me up and show me the path You have prepared for me in Jesus name. Isaiah 30:21
Heavenly Father, I pray for a fresh anointing of Your Holy Spirit. Lift me up and fill me with Your power and strength to overcome every limitation and hindrance in Jesus name Acts 1:8 Philippians 1:19
Oh God of supernatural breakthrough, grant me a breakthrough in my circumstance. Lift me up from financial struggles, health issues, relationship difficulties, and any other areas of my life that need Your divine touch in Jesus name.
Lord Jesus, I ask for promotion and favor in my career and endeavours. Lift me up and open doors of opportunity that no one can shut in Jesus name – Revelations 3:8
Heavenly Father, I pray for restoration and healing in my life. Lift me up from brokenness and pain, and bring wholeness and restoration to every area of my being in Jesus name – 1Thessalonians 5:23
Lord, I surrender my dreams and aspirations to You. Lift me up and align my desires with Your perfect will, so that I may fulfill the purpose You have for me – Romans 12:2
Heavenly Father, I thank You for Your faithfulness and love. Lift me up in faith, that I may soar on wings like eagles and experience the abundant life You have promised in Jesus name
There are more life-transforming prayers in the Deliberate Christian Prayer Bank. Remember, prayer is a personal and intimate conversation with God. Feel free to modify and personalize these prayer points to reflect your own unique circumstances and needs.
We look forward to reading your testimonies. remember to share them with us here
Have you been blessed by these prayer points, please share the link with family and friends. you can also drop a prayer for Deliberate Christian in the comments section.
God loves a cheerful giver. Your giving will go a long way to help us reach more souls for Christ.